Dave Krovblit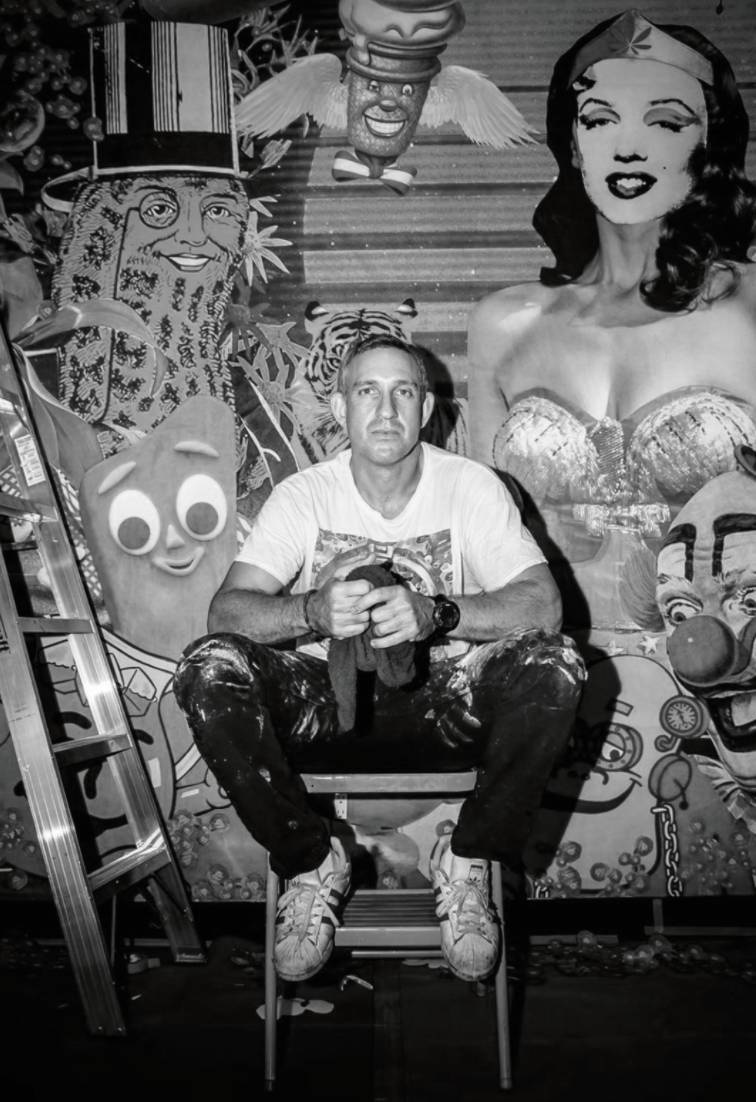 David

Krovblit

is a Canadian visual artist based in Southern California.
Specializing in analog collage,
Krovblit
borrows imagery from vintage books and magazines to build contemporary collages rooted in pop and historical pop culture. The asymmetrical layers explore nature, life and death, science fiction, mythology, consumerism and consumption. He references 19th-century botanicals, vintage medical anatomy, pop surrealism, pulp, and retro-futurism to build his layers.
Krovblit
curates images lost in time.
Krovblit
's techniques are ever-evolving and progressive, combining traditional and new methods. He favours a digital-analog process that begins in photoshop - using it to concept and sketch - a kind of maquette that ultimately becomes his guide to create the final hand-cut collage. He prints the full collage to any scale, cuts all the layers by hand, then re-assembles and glues them onto custom birch panels. A coat of resin seals the work and adds dimension.