Jesse Pownall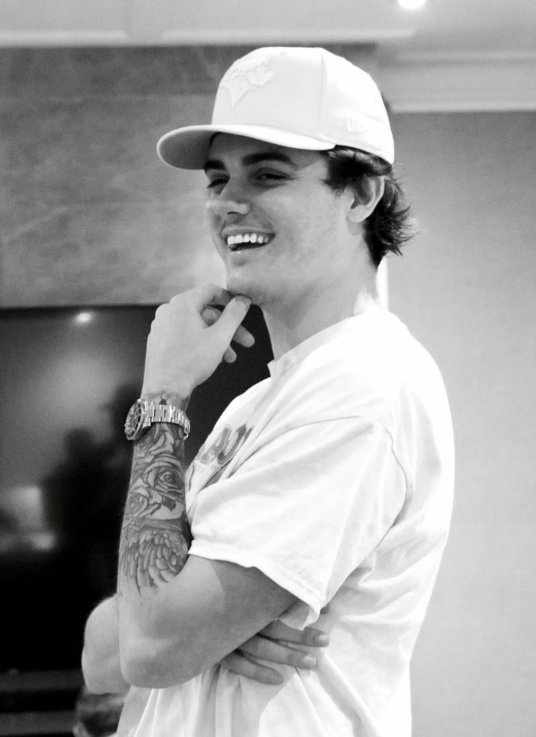 Jesse Pownall was born into an academic family which had traditional values – emphasizing education and a corporate approach to making a living. Jesse, however, after being laid off from his job during the COVID-19 pandemic discovered a new-found passion in the world of art. His interest started as a mere a hobby, however, after sharing some of his early work and garnering profound interest – Jesse came to the realization that his creativity could not only provide a way of self-expression, but also a provide career doing what he loved.
Jesse found inspiration through creative mediums such as visual art, comic books, film, and developed a
keen eye for identifying iconic constructs. As he grew to appreciate art, some of his influences were famed pop-artists of the likes of Alec Monopoly, Mr. Brainwash, and Andy Warhol. As Jesse's appreciation grew into a passion, he began to understand the depth and significance of the works of artists such as
Banksy – who incorporate real world events and social context into their work. This became the framework for Jesse's unique style – combining timeless iconicism into vibrant works of art that are not only visually appealing, but further associate a deeper underlying meaning.
Jesse's works can be best defined as mixed media. Combining a wide variety of creative mediums such as silk, spray paint, acrylic, epoxy, and even authentic diamond dust to
produce complex eye-catching visuals. Beyond the traditional canvas, Jesse has since expanded his portfolio into sculptures, clothing, and other non-traditional forms of artwork such as his Bank Vault Series.
Although his career is still in its infancy, in a short period of time Jesse has accomplished milestones worthy of a true artist. His artwork has caught the eye of modern-day celebrities such as the Nelk Boys, which commissioned a custom 6'x6' painting for internet sensation SteveWillDoIt's birthday. Jesse is continuing to expand his celebrity clientele with multiple commissions set for the following year.
Possessing both the artistic skillset and entrepreneurial drive - Jesse's plans for the future are sure to solidify his position as a top Canadian artist. His new collection aims to further redefine conventional boundaries and upcoming collaborations with popular Miami based artists to take his work international are just a few highlights we can look forward to in the near future.