Jon McTavish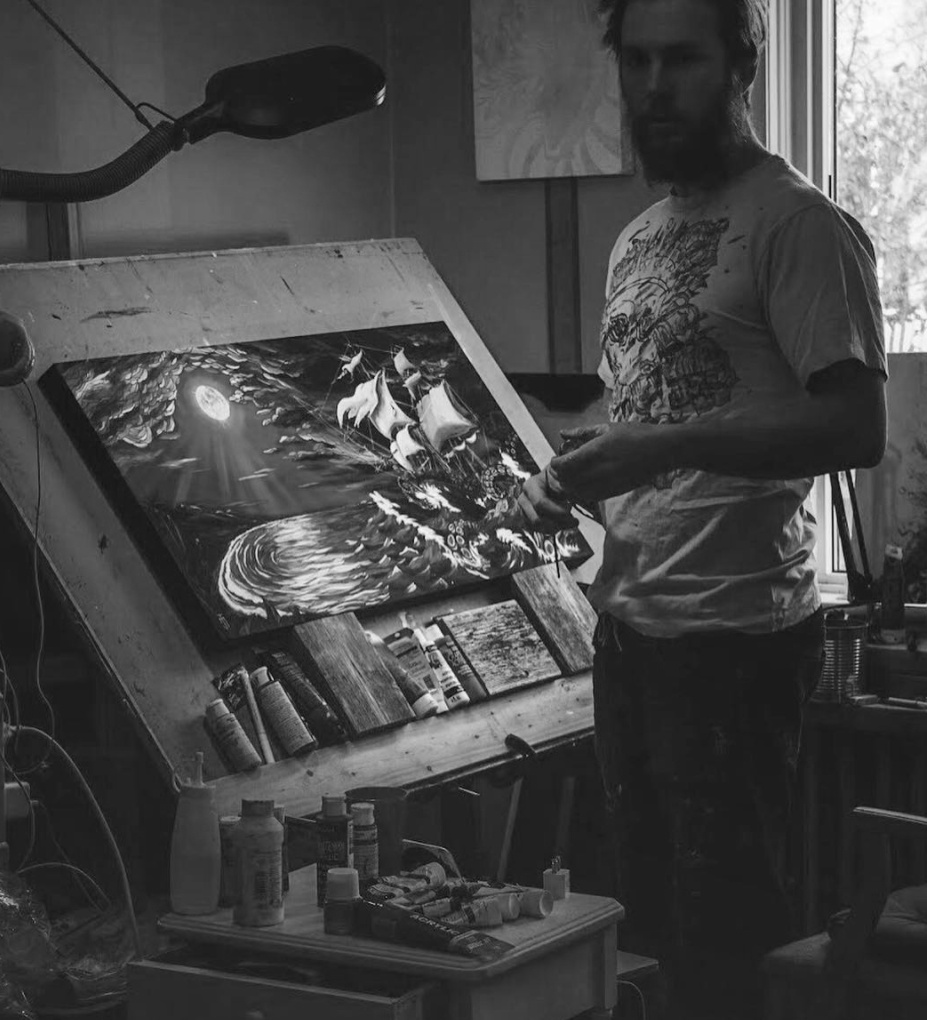 Canadian Artist Jon McTavish. @jonmctavish_art is a graphic designer, illustrator, painter, woodcarver, and video producer. He's a multitalented artist. He has a very unique surrealistic style to his works. They're exploding with colour and interesting characters. McTavish's subjects include: animals, people, nature, foliage, mythological creatures and a sort of hint to magic. His mediums aren't limited to canvas. He works with wood panel, murals, furniture, extreme sports equipment, apparel, and even jewelry. His skills transfer through multiple disciplines and each are strong!
"I am ever curious, always exploring, trekking through a life that is never boring." 
For the past several years he has been working as a freelance Graphic Designer and  Illustrator. Ever since he left his old 9 to 5 he's been pursuing a life of new experiences. He now fills his time with design, art, sculpture, travel and any sort of sport he can get involved in.