STEEP Daniels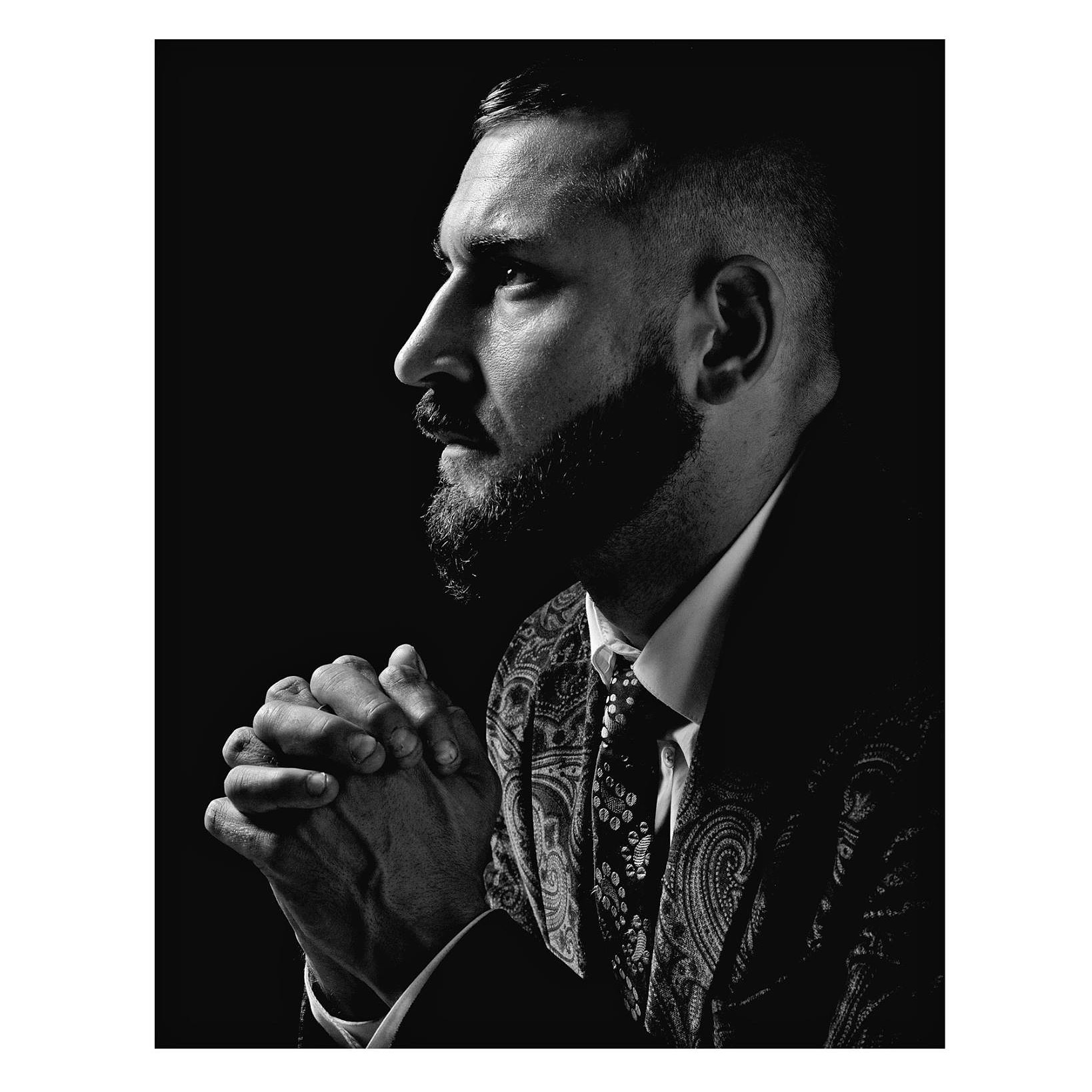 BOOK A VIEWING TIME BY CLICKING: HERE
Daniel Sidorowicz also know as STEEP Daniels, is an artist, director, fashion collaborator, and filmmaker whose work and life have crossed the border and can be found in several collections throughout North America and other countries. He is a graduate of the New York Film Academy Cinematography program. He has produced and directed international film projects in NYC for cultural icons such as The Wu Tang's Method Man, and Zombie boy (Lady Gaga- Born this way)
Daniel grew up through nature, hard work, and the grunge of North America. He found inspiration from what other's usually pass by and support from person's of all backgrounds; whether that be his family, collectors, celebrity friends like Zombie Boy, or one of his most supportive acquaintances a houseless profit from the streets of NYC; who told him that one day his projects would inspire the children of the world leading to 777ov "Where Art Meets Fashion".

777 OVERCOMING: Over the course of 777 days, artist Steep Daniels has been working towards the goal of raising $777,000 to put towards established charities that work with children and youth to overcome adversity through arts, film, and athletics. Daniels spent much of his early childhood in the Toronto Sick Kids hospital as he battled a rare intestinal disorder. He successfully founded 777ov and launched a children's initiative through this fundraiser using 7 original paintings from his "Purple Frames" collection directly inspired by the spirit of Prince, who Daniels shares a June 7th birthday with. On April 21st, 2016 when the American Icon passed away,  Daniels' came up with this project, deciding to name it 777 while listening to Prince's  Purple Rain. As the launch of June 7th, 2018, national prince day approached, Daniel's realized this date fell the 777th day of the project unknown to him when the number first inspired him.
In 2020 his current collection, "Pollution Luxury" is the artist's most recent series. It is on display as part of the 15-year retrospective amalgamation of multimedia works with despotic and industrial motifs. Daniel's work can be described as a pastiche of the pop art movement where everyday objects, such as caution tape are centered in his art and fashion as a backdrop to the monstrous beauty of contemporary society. His work is a resurrection and mix of discarded mixed media materials and destruction. Only to find a new zombified existence. He's Doctor Frankenstein and Pollock, combining a blend of the past to shock the future. We find materials such as caution tape, electrical cables, staples, circuit boards, and even different pigmented drywall. His subject matter touches on important issues, celebrity characters, as well as influential symbols. It's chaos and order, debris, and beauty, as well as caution and celebration.