Steve Lovely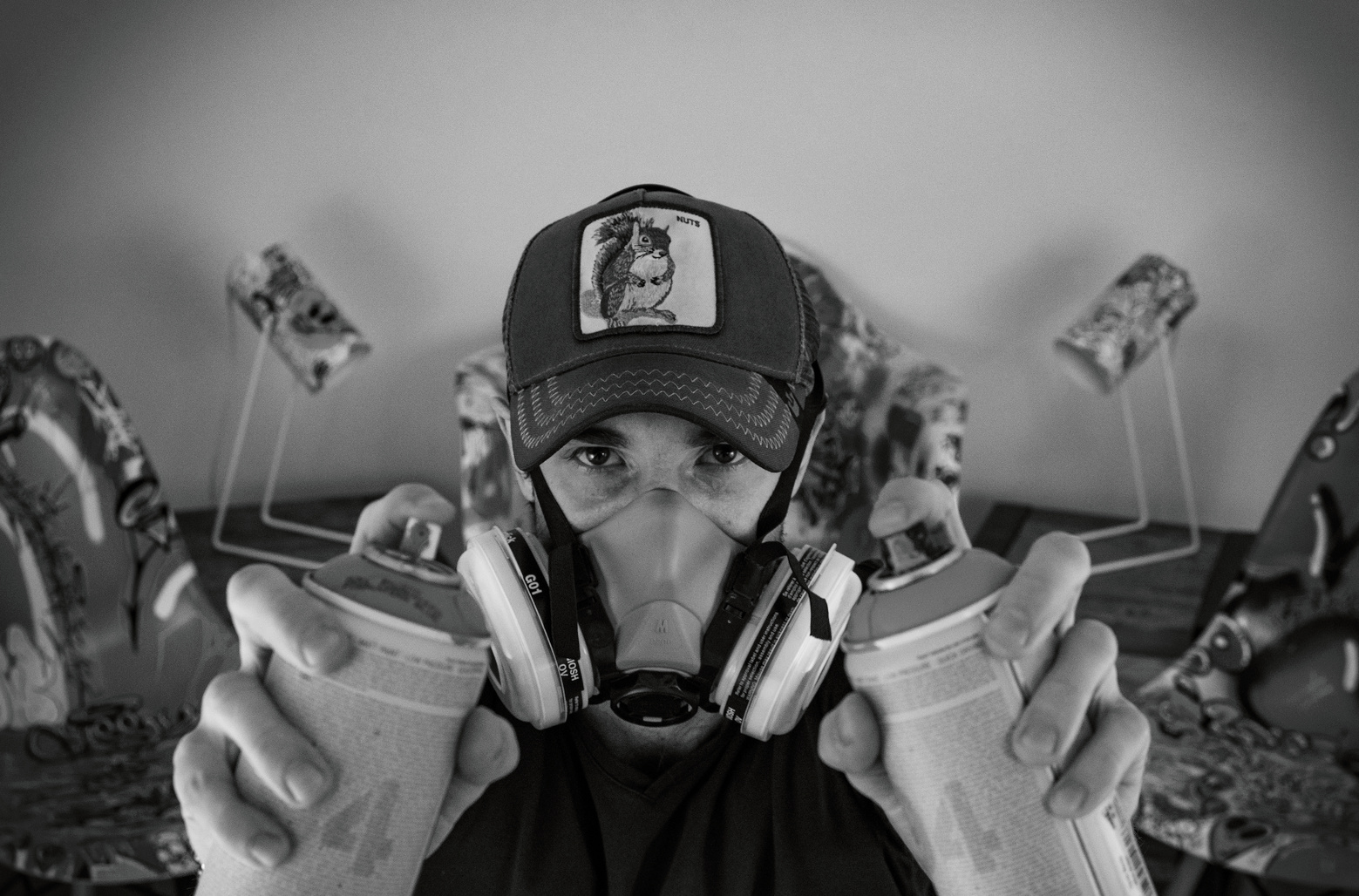 Steven Love (1990) was raised in Pitt Meadows, a small suburb outside of Vancouver & became enthralled with graffiti in the early 2000s. After getting caught spray-painting multiple times (hard to be incognito in small towns!) & facing criminal charges, he decided to give up Graffiti & handcuffs to focus on his career as an Actor. After a decade of playing characters, Covid hit the world and we found ourselves in lockdown. A dark time for many of us, but also an opportunistic time to discover & rediscover old hobbies & interests. After visiting a museum in Berlin called Urban Nation just before the lockdown, Steven was inspired to sketch & paint Graffiti again… But this time legally!
Using furniture as a canvas, he began to layer colours, cheeky phrases, positive affirmations & odes to Graffiti to bring vibrancy & positivity into people's homes, attempting to shed some light on the surrounding darkness. Inspiration came from a painful breakup, music, throwbacks to his adolescence & needing some uplifting vibrations to counteract the dull mundaneness that can sometimes be too prevalent.
As a new artist living in Toronto, he's in the process of creating more pieces on canvas & furniture, while continuously learning & pushing himself beyond his limitations, working to kick off a new career.