Todd Monk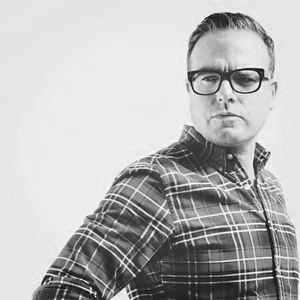 TODD MONK
Toronto Artis Todd Monk @toddmonkart uses a new and unique style called Pixilism. Creating meticulous and minuscule detail to make his works extreme in focus from far and almost topographical up close. He works with exotic subject matter bridged with contemporary ideas and a beautiful tonal colour pallet. The details of this exotic subject matter is very shocking, sensual, and relatable private life.
Working out of Toronto, Monk's work is defined by dedication to detail and recreating luminous feminine figures, not afraid to bridge sensuality with elegance. Monk's large scale and miniature works are painted with hundreds of Pixelated textures before achieving human-like tones. Meticulously rendered, his acrylic pieces employ his signature and realistic style to give the viewer the impression of a living, breathing, and sensual figure.
Monk explores beauty while presenting emotions of tranquility, and sensuality. He evokes excitement, inviting the spectator into a somewhat private environment, such as a woman swimming nude in her own privacy, eliciting a meditative juncture. Best known for his seductive figures, the viewer is captivated by the unseen, inner life of the subjects he portrays.
Todd's paintings have been exhibited in Toronto, Miami, New York and has been in galleries in New York, San Francisco, Dallas, Palm Springs, Laguna Beach, Collingwood. He has been a part of the Riverdale Art Walk,The Artist Project, Queen West Art Crawl, Spectrum Miami Art Fair 2015, Affordable Art Fair NYC 2016 and The Brain Project 2017.
Chosen as one of Art Business News' TOP 40 ARTISTS TO WATCH

"(1971, Owen Sound, Canada) I am an emerging realistic painter introducing a completely unique style called 'Pixelism' (I made that up) that creates luminous large scale acrylic paintings that are truly compelling. The style itself gives the traditionally painted pieces a digitally reproduced look that when viewed from distance are often mistaken for photographs but upon closer inspection, reveal an incredible amount of painted detail and texture. I explore beauty while inviting the spectator into a somewhat private environment, the viewer is captivated by the unseen, unspoken inner life of the subjects portrayed. I am fully aware that I am a man who paints pinup-like images of women in this current political climate in the era of #metoo. I don't feel like my art is not objectifying women, instead, it glorifies the strength in femininity, even in a moment of vulnerability and at the same time treating the viewer to a much-needed, momentary vacation from the influences of the social and political world. My influences are everything I see, feel, and experience, but I've always loved comic books and fashion photography. I think my subject matter comes from photography and my colour choices are reminiscent of 80's comic art mixed with the sun-drenched, time-faded photos from the 70's and 80's.
I have recently added a series of nostalgic comic art paintings to my offerings. An homage to the comic book cover corner boxes of yesteryear. This is a line-for-line painted replica of iconic (and not so iconic) images from the comic of the past. These paintings maybe just a change from the fine art figures or they may become a permanent fixture in my portfolio. I call it Fine Fan Art! I work and live out of Toronto, Canada"